ALEXE'S STORY
My methodology is born out of a deep desire to help women discover their authentic self-care needs. Universal Movement is here to revolutionize the way women perceive self-care and movement, offering an alternative to traditional fitness and gym routines. By tapping into the lunar phases, planets, elements, chakras, the narrative of astrology and the energy on offer to us, this method allows women to align with their natural rhythms and connect with their personal magic. By harnessing the power of our cosmic blueprint, found within our birth charts, we can find our true selves, achieve physical and emotional balance, and feel aligned and connected no matter where you are on your self care or healing journey.
My path with movement began in my youth, as dance became a powerful outlet for expressing my emotions. In my early twenties, I co-founded London Dance Academy, the first alternative movement school. Over 14 years, I served as CEO, introducing disciplines like pole dance and sensual movement to the mainstream. Managing a team of over 50 staff and overseeing 200 weekly classes, I led a fast-paced life as a successful dance studio owner, alongside my other passion organising numerous gigs, festivals, and events within the alternative scene. However, like many female business owners, I found myself pushed to my limits both physically and mentally, neglecting self-care as work consumed me.
When I became pregnant with my daughter Sophia, I started to experienced burnout and realised the need for a change. I made the very hard decision to leave my creation behind, seeking healing and energy replenishment. It was during this time that I discovered the lunar phases and began following the cycle linked to our feminine energy rhythm. This newfound interest led me down various paths, exploring energy work, chakras, elements, and delving into medical astrology, crafting this with my movement skills. Currently, I reside in the star-bathed Cevennes National Park in France as my husband is French, but I am regularly in the UK for events, retreats and workshops.
With over 20 years of experience, I have earned a solid reputation as an innovator and respected pioneer in the dance and movement industry. Collaborating with renowned brands such as Stella McCartney, Adidas, Nike, and Samsung, I have dedicated my professional life to empowering women and instilling confidence through a fresh perspective on movement and self-care.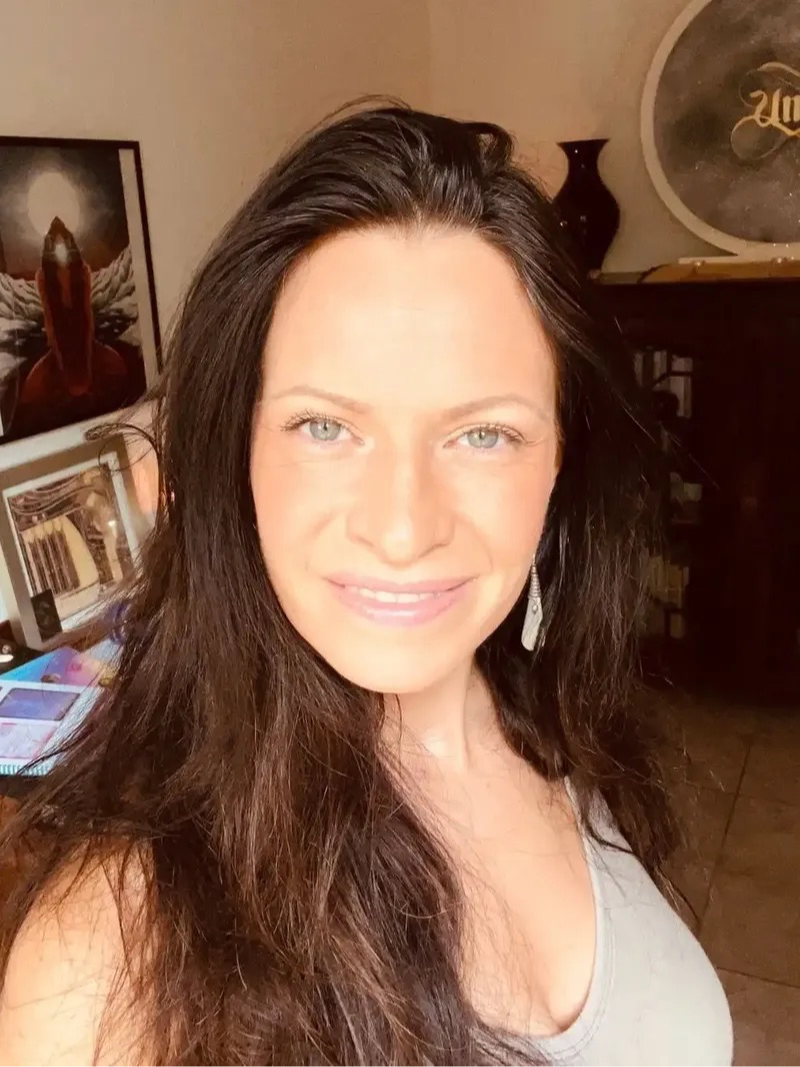 Carly
Absolutely loving this movement – the whole aspect of it is amazing. I've done some of the recorded sessions and last night I did a full moon ritual with Alexe and it wasn't like anything I have done before. Loved the focus on the body parts and the self-care aspect.
Naomi
I just had my birth chart explained to me in a consultation with Alexe. It was fascinating and she explained to me about my sun, moon and rising signs. She gave me insights and really valuable tips and tools that I can start to use to help manage my life throughout each month. The great thing about it all was that she gave loads of options so that there were a few very doable ideas I know I can start to work on today. Thank you Alexe!
Roxanne
Alexe gives you clear directions, is easy to follow and has a wonderfully musical voice which sets you in just the right motion for the particular class, whether it is energetic or mellow. She is professional and radiates confidence in an inspiring way. I have been part of the fitness scene for many years but with Universal Movement it is the first time I feel at home, and with the alignment of the astrological perspective and self-care it is like I finally found the last piece of a puzzle that always felt incomplete before. I feel very blessed to be a part of Universal Movement, look forward to the journey and strongly recommend it.
Fitness & Yoga Qualifications
Sensual dance instructor in pole dance and floorwork
Body conditioning and Pilates teacher
Certified instructor in Chakra Dance®
Yoga 200 hours with the Alanana Kaivalya Method
Meditation Practitioner
Restorative moon-to-moon yoga 70 hours and Yoga Nidra 100 hours (with Ally Boothroyd)
Yin and aerial yoga instructor
Experience
Co-founder and CEO for 14 years at London Dance Academy
Pole dance & fitness pioneer
Dance & fitness Instructor with over 20 years' experience has taught in dance school such as Saddlers well, and Pineapple to name a few
Performing artist and choreographer for live shows and events
Event coordinator and organiser mainly for concerts, festivals and retreats; Bachelor of Arts degree in Music Business and Management
Collage degree in Art and Design
Writer and columnist for Witchology magazine
Holistic, Lunar & Astrology
Moonology (with Yasmin Boland)
Alchemical Astrologer (with Alanana Kaivalya, Ph.D)
Lunar Astrology, & Astrology for Healing.
Medical Astrology level 1 &2 (with Kira Sutherland)
Spiritual Life Coach
Women's Holistic Health Coach (Transformation Academy)