Unlocking your Power and Divine Feminine with Secrets of the Moon: Reconnect and Reclaim Your Energy
Discover the transformative benefits of living by the lunar cycle. Empower and replenish your dark feminine energy with our aligned movement classes. 
 Welcome to Secrets of the Moon
By tuning into the rhythm of the lunar cycle, we can tap into our hidden goddess power and discover the right time to embrace new beginnings, grow, show gratitude, and manifest our desires. Just as nature has its cycles of growth and hibernation, waxing and waning, so do we. In the midst of our busy lives, it's essential to be mindful of the signs the universe sends us. By taking the time to slow down and reflect, recharge, and energise ourselves, we can shine our brightest and live our fullest potential.
Discover some of what's inside... our Secret Coven and Live Rituals...
There are four primary moon phases in the lunar cycle that influence our energy levels
NEW MOON PHASE
 Astrology, Nutrition & Self-Care
A new beginning
As we enter a new phase, there is the opportunity of a new beginning for the cycle. This is the time to set intentions and discover the energy on offer for the month ahead.
Setting intentions meditation to align to the month's energy
---
Pre- recored class released every New Moon 🌒 
FIRST QUARTER PHASE
Movement
Our energy is rising

During this phase our energy is increasing and it's a great time to be adding a workout to your daily rituals. This is a time for planning and taking action.
Classes include:
Astrology aligned pilates, toning & conditioning 
Embodiment feminine movement 
Belly dance
---
Pre-recored classes released every first quarter 🌓 
FULL MOON LIVE GATHERING
The peak of the lunar cycle, when our emotional and physical energy is at its highest.
Join our ritual gatherings, where we provide a safe space for you to explore your psyche, discover your inner world and give you the keys to unlock your feminine powers hidden within. Our private Full Moon gatherings allow you to e explore, release pent up energy, let go and give gratitude to the magic of the moon.
In this experience, you will explore: 
Welcome and Oracle card pull

The current lunar sign i

nsights & body 

astrology

Letting go - b

ody scan

Tantra

Self-care massage

Journaling & inner work

Embodiment practices

Divine feminine sensual movement

S

tretching

Visualisation & manifestation techniques
Note: these classes are NOT recorded. 
---
Full Moon Live ritual - 29th September 8-9:30pm 🌕
LAST QUARTER PHASE
Stretch & Surrender 
Heading towards the end of the lunar cycle, our energy is decreasing. 
The last quarter moon phase is a powerful time associated with the energy of letting go. It's an opportunity for us to break free from old habits and patterns. During this phase, it's important to pay attention to your intuition and trust your inner guidance.  
Classes include:
Yoga
Easy stretch, self care massage and journaling practice 
To reflect and relax, each class is designed for all levels to help you release stress and tension. 
This live classes and recorded. 
---
Last Quarter Live class - 5th October 8-8:45pm  🌗 
THE DARK MOON PHASE
This phase is often overlooked, but is vital for all ...
DARK MOON LIVE  GATHERINGS
The often-overlooked lowest point in the lunar cycle is also one of the most important phases for women.
Or Dark Moon rituals, offer a unique opportunity to rest and replenish your energy for the new lunar cycle to come. 
In this experience, you will explore: 
Welcome and Oracle card pull

The current lunar sign i

nsights & body 

astrology

Letting go - b

ody scan/ 

breathe work

Self-care massage

Journaling & inner work

Restorative yoga 

Intuitive s

tretching

Yoga Nidra (Sleep yoga)
Note: these classes are NOT recorded. 
---
Dark Moon Live Ceremony- 12th October 8-9pm 🌚✨
This month's special guest teacher & Autumn Equinox masterclasses
 ... 
HARVEST - Autumn Equinox Sensual Movement, Live masterclass
The autumn equinox symbolizes balance and links metaphorically to women's empowerment and sensuality. Celebrating the harvest reminds us of women's historical roles in nurturing the land and sustaining life. Autumn's cyclical nature mirrors the fertility in women's bodies, emphasizing their role in life's cycle.
Harvesting, a key autumn activity, symbolizes women reaping rewards and empowerment. As leaves fall, women embrace change and assert autonomy. Autumn invokes sensuality and, reflecting freedom of expression. In some traditions, equinoxes connect to goddess worship, and during this 75 minute sensual movement masterclass you can reconnect to your divine goddess, wild women though a beginners sensual chair dancing.
---
Autumn Equinox - 24th September 8-9:15pm ✨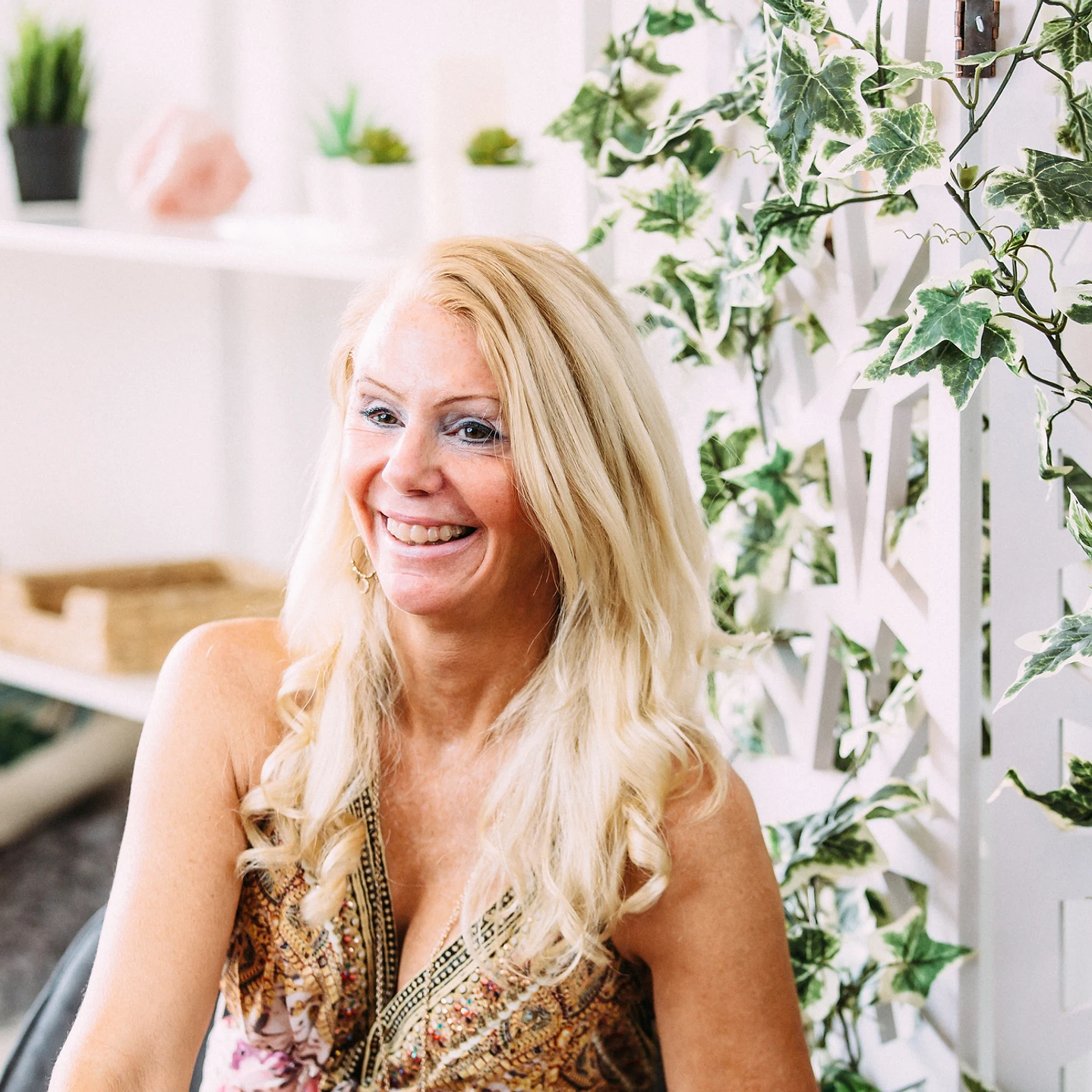 Special Guest -
Neo-Tantra
pre-recorded masterclass with Jennifer
Jennifer Surch the founder of the Academy of Modern Tantra. 
She is an award-winning Tantra Teacher holds 24 years of dancing in the realms of Tantra and beyond, she has helped many talented gifted individuals cultivate and channel their gifts into being able to pass them on to others as a 'practitioner'. 
Jennifer is very passionate about global healing, helping to heal the souls that walk the planet on this plane and environmentally. For those that share this passion, she encourages you to discover and reconnect to the modern Neo-tantra with his beautiful offering and hour long masterclass. 
---
Masterclass - Released 21st September 
Secrets of the 🌙 Annually
£171
Yearly - Featuring all our Secret classes & two months Free
JOIN SECRET'S
What our secret tribe say
Anca
Alexe is just magical, being in the spaces she's holding feels relaxing and healing, you can feel her devotion to this work 🖤 UM gently guides you back to your body and your feminine energy, honouring the archetypes, the rythm of the seasons and the stars. This is the medicine most of us need in today's world and I'm so here for it!
Catherine
Beautiful evening session ❤ Alexe is incredibly knowledgeable and a master of weaving different branches of practice together to make a satisfying whole. Would recommend for anyone wanting to further their path and nourish themselves.
Georgina
My mother and I joined the full moon in Gemini ritual and we both slept like babies after. I particularly loved the self massage technique which really got rid of much of my tension. Since discovering Universal Movement I have understood when my body needs rest and when it needs me to be active! I feel in harmony with my body.
Meet Secrets' lunar-led instructors
Alexe 
UMethod Creator, Astrologer, Moonologer, Yoga Nidra, Charka dance & sensual movement instructor
Devoted to the moon and all her phases and by following this natural feminine energy has helped me recover from exhaustion and replenish my energy over time and I here to show you how. I designed this magical method to help women understand their authentic selves though their birth charts align to their natural feminine energy, learn to let go and take their power back. 
As the creator of the UM Methodology ✨ I'm a moonologist, astrologer & self-care coach, I'm well known for co-founding London Dance Academy and running the school for 15 year teaching sensual movement, plus other forms of movement and visualisation, and I love to fuse my skills together to create aligned classes that tap into our Devine feminine powers. 
Telisha
Embodiment & somatic movement & moon circle
Telisha is the best-selling author of Lunar Wisdom, a certified Moonologer™, Embodiment Teacher, and founder of Embodimoon. She blends somatic psychology and spiritual wisdom to help women relax, recharge, and find their flow with her beautiful moon circles. She is also a qualified in psychology, colour therapy, and trauma awareness to create multi-dimensional transformational experiences for her clients that are equal parts grounding and uplifting, both nourishing and rejuvenating.
Kira
Medical and Nutrition Astrologer  
Kira Sutherland is an Australian Naturopath, Nutritionist, Herbalist and Astrologer who lives between Sydney Australia and the mountains of BC Canada. She divides her time between clients, writing and lecturing on health, wellbeing, and medical astrology. Known for her vibrant, straight forward teaching style, Kira has lectured in Medical Astrology around the globe and has been in clinic practice for over 25 years. Kira combines her knowledge in Natural Medicine with her passion for Medical Astrology into a wonderful mix of mind/body medicine. 
Susanna
Pilates instructor, artist, and aspiring writer.
Born and raised in Stockholm. "When I went through my first Pilates teacher training back in 2003 with Yvonne Lin, a grand dame of Swedish fitness and health care, she said to me: 'I see you are a dancer'. No, said I, and she raised her eyebrows and said 'Aha, so you used to be a dancer.' Again, I had to tell her she was mistaken to which she plainly stated: 'Okay, you SHOULD have been a dancer.' Pilates has been my trusted wellness life companion and has kept me healthy and flexible through two pregnancies. Pilates is self-love for your spine."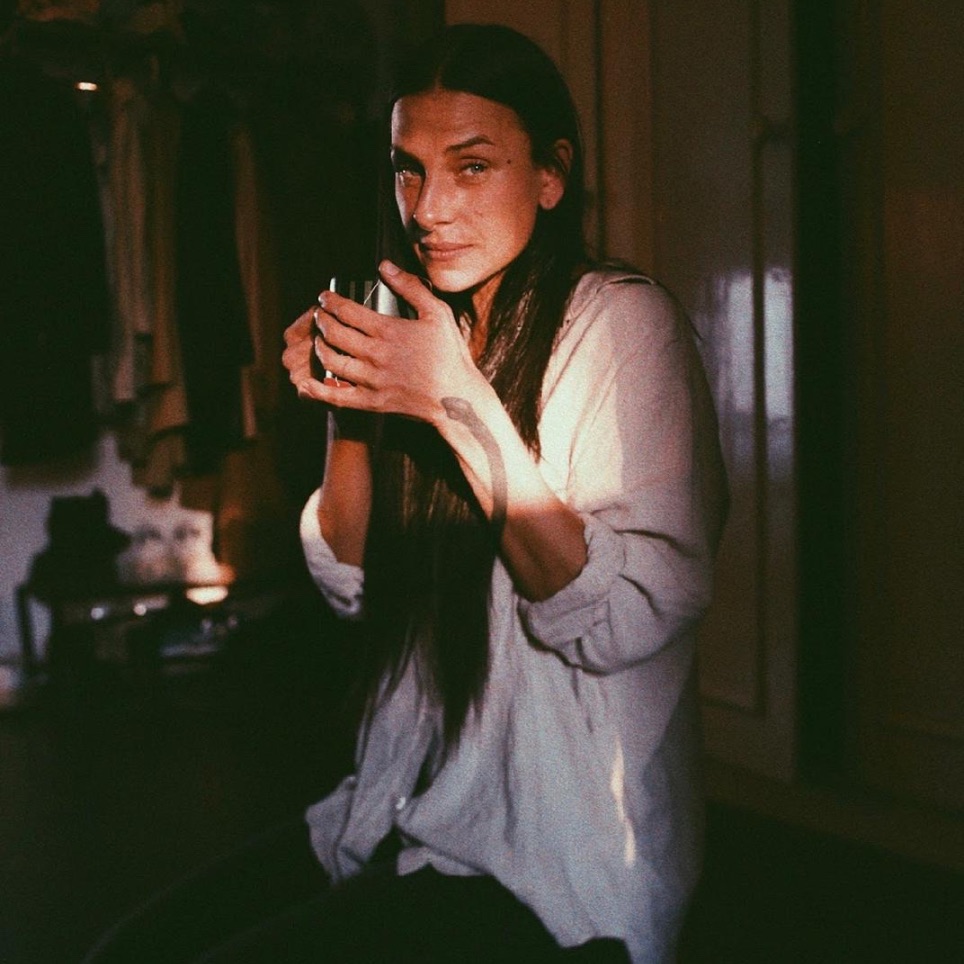 Elizabeth
Yoga, Energy work and Qi gong
Using all of the maps I have collected in the school of yoga. With a love for energy work, breath work, frequencies, nutrition, psychology, philosophy, herbs and mixed it with other tools collected through out my search.

I am making it into a process I call the Path From The Past. A game of 72 squares that makes up the Game of Leela; The game of life. A game in self-knowledge that can be used as a therapy and a process of self-evolvement. A program for you to grow, in your own pace.

It starts by understanding the laws behind the game and is followed by 4 initiation workshops. To get to know yourself better and how to be your authentic self when communicating and creating with others.
Anna
Egyptian Belly Dance
A sought after teacher and performer for almost 20 years, trained and appreciated by the best dancers in Egypt & many other parts of the world! Winner of the title "Bellydancer of the World 2019".
As an instructor of Egyptian Bellydance Anna attaches great importance to precise technique and a healthy, joint-friendly and correct posture, which in Egyptian Raqs Sharqi is mainly created by the muscles and involvement of the pelvic floor.
Through her training as a nurse, she has a good knowledge of the musculoskeletal system and her intensive training with the best dancers in Egypt and international well-known artists of oriental dance enables Anna to teach this dance and everything related to it in a qualified manner.
For her students she opens the door to their individual implementation of music from within - from the inside into the outward movement. CORE-VISION-DANCE.
With Secrets of the Moon you can:
Stay connected to the lunar cycle routine
Workout, reset, replenish energy and let go
Set intentions, manifest and give gratitude
Balance chakras and
celebrate femininity
Join at anytime, an accessible
safe space for you
Revolutionise your movement with the Universal Movement x Kajabi app
Whether you want to keep up with the dynamic secrets of the Moon or access your UM classes on the go, you can download the Kajabi app (the clever bit of software that powers our classes platform) to access those high-vibes whenever and wherever you need them .✨
Who is Secrets of the Moon for?
Do I have to do the classes as soon as they're released?
What do I need to take part in classes?
Why is UM better than watching a yoga video on YouTube?
I don't have time for self-care! How can I fit this in?
How do I cancel my membership?
You need more magic in your life
Want access to exclusive content on self-care for the cosmic body, how astrology and the moon phases can transform your life, daily routine rituals, magical resources, and much more? You know what to do.
Subscribe below for your regular dose of self-care sorcery and Lunar Magic
Spam isn't our vibe, and you can unsubscribe at any time.